Saltamacchio's Tang Soo Do Karate
Instructors
At Saltamacchio's Tang Soo Do Karate we are a family, and our school is bound to become our students' second home. We are a judgment-free zone, where mistakes are viewed as growth opportunities and your instructors and fellow students are your #1 supporters. You'll learn a lot of impressive skills and gain many new abilities at Saltamacchio's Tang Soo Do Karate, but the most important thing you'll acquire during your time here? Our community.
Saltamacchio's Tang Soo Do Karate
Instructors
Here Saltamacchio's Tang Soo Do Karate, our staff is the secret to our student success. Each instructor has a rich background in martial arts and is eager to train the next generation of martial artists. Meet the team below!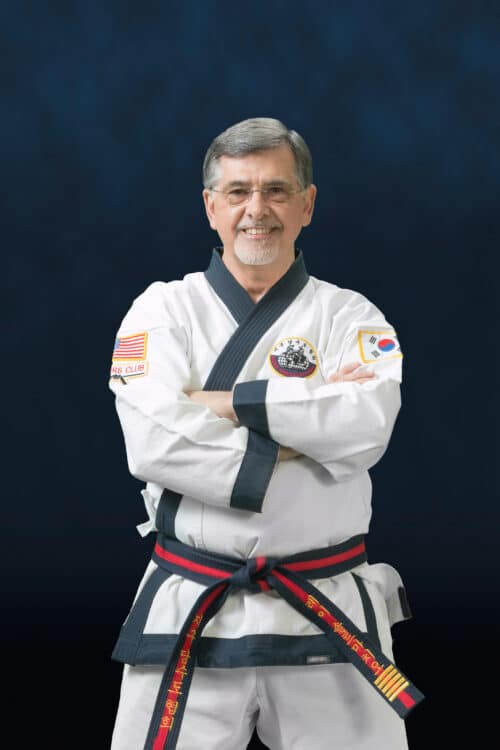 Owner and Master Instructor
Master Ray
Master Ray received his Black Belt in Tang Soo Do in 1992 and currently holds the rank of Master Instructor. Since then he has earned Black Belts in two other arts.
Read More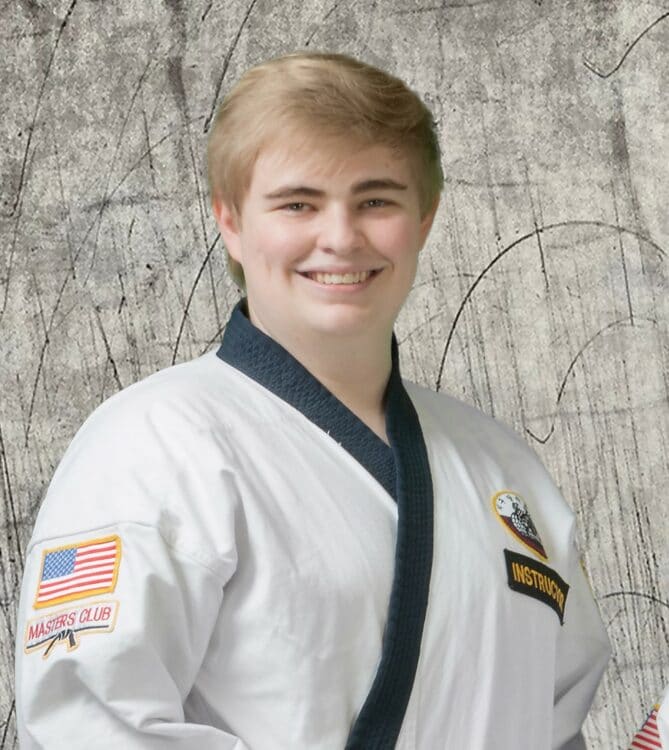 Certified Instructor
Mr. Dillon
Read More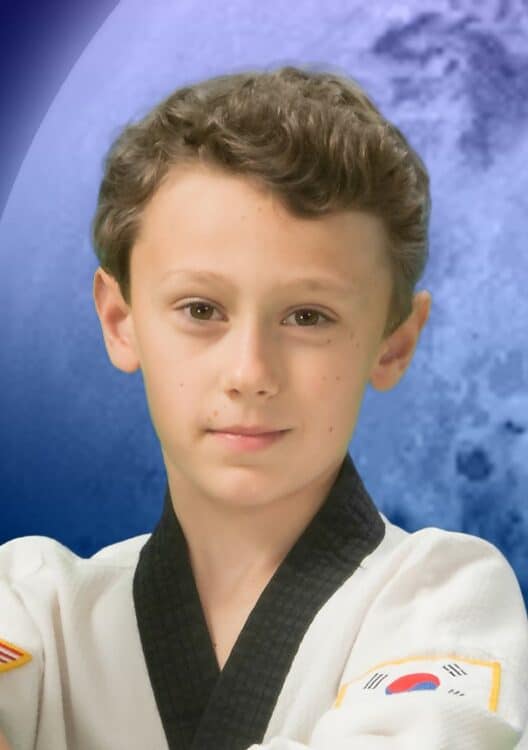 Assistant Instructor
Mr. Hayden
Mr. Hayden started training with me in 2013 and now holds the rank of 2nd Degree Black Belt
Read More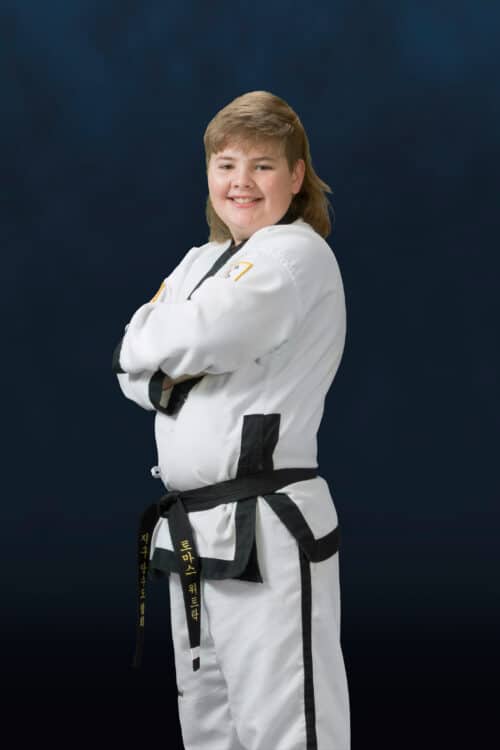 Assistant Instructor
Mr. Wyatt
Mr. Wyatt started training with Master Ray in 2011 and now holds the rank of 2nd Degree Black Belt.
Read More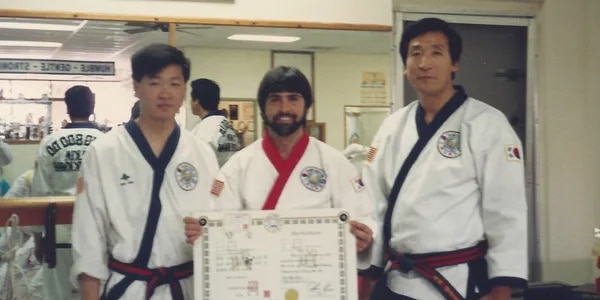 Master Ray's Martial Arts Training
Sa Bom Nim Saltamacchio (Master Ray) received his Black Belt in 1992 from TM Kim Karate in Stone Mountain, GA under the direction of Kwan Jang Nim TH Kim and his father Chong Jae Nim TM Kim. Soon afterward Sa Bom Nim Saltamacchio moved to Eatonton, GA where he opened his own Photography Studio. Missing his martial arts training he started teaching the art of Tang Soo Do part-time to children. His dream was to someday open his own Martial Arts School dedicating all of his time to helping others.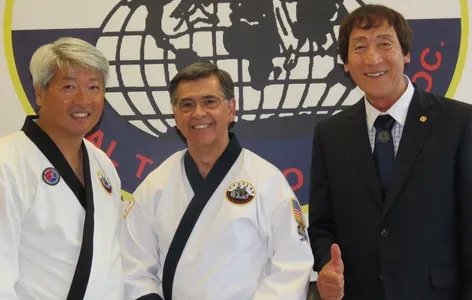 Passion for Teaching
In 2008 Sa Bom Nim Saltamacchio's dream came true when he went from teaching part-time to opening a full-time school along with his wife Brenda.
Sa Bom Nim Saltamacchio's passion for improving physical fitness, mental discipline, and spiritual strength is apparent in every class he teaches. He has been a positive influence in the lives of many and takes a personal interest in each student and their family. His ability to reach children and adults alike has earned Saltamacchio's Tang Soo Do Karate a reputation as the best martial arts school in the area.
His focus on Respect, Confidence, Discipline, and Vision has made him one of the most sought-after martial arts instructors in Georgia.
​
Come visit us at Saltamacchio's Tang Soo Do Karate for a tour of the school and to meet Master Ray and his staff. Stay to observe a class, speak with our parents in the lobby and see why people just like you become members of our Tang Soo Do Family.
My grandson Jayden has learned a lot from being in Saltamacchio Tang Soo Do karate school. I would like to say "Thank You very much!" to Master Ray and the others for all you do for Jayden.
This has been a great experience for our children. We highly recommend this school!!
My 11-year-old daughter has attended karate for 5 years and now my 5-year-old daughter attends. Thank you Mr. Ray for being a great instructor and helping my girls enjoy their martial arts journey.
My son, Austin, has been taking karate from Saltamacchio's for approximately 6 years. This school has taught Austin the art of discipline, respect for others, dedication...I could go on and on. He recently earned his black belt and on that day, he was the most focused and determined that I have ever seen him be. Austin couldn't have been more excited and proud of himself that day. Mr. Ray is a fantastic teacher with more patience than you will ever know. The school is phenomenal and one that I highly recommend to anyone.
Great instructors who seem to really care about the students. My son asks when he'll get to go back constantly!
This is so much more than a karate school. The children are taught by a man who really cares about his students. He not only teaches them karate, but also discipline and self-esteem. He is an asset to our community!
It is a great program for my son and teaches him respect, physical fitness, and training, and challenges him at different skill levels. He loves it and cannot wait to be a blackbelt!
Are you interested more in what Saltamacchio's Tang Soo Do Karate has to offer you?
Special Offers