Saltamacchio's Tang Soo Do Karate
Family Class
In our Family Class students that are at least 7 years old can train alongside Teen and Adult students. This class was created so families with members in both Tigers Class & Teen Adult Class could all train together. This allows families to complete all of their training without having to spend multiple hours at the DoJang. Therefore leaving more time for homework and family time. It also brings a family closer together being able to train and work out with each other toward a common goal.
"Families that Kick Together Stick Together"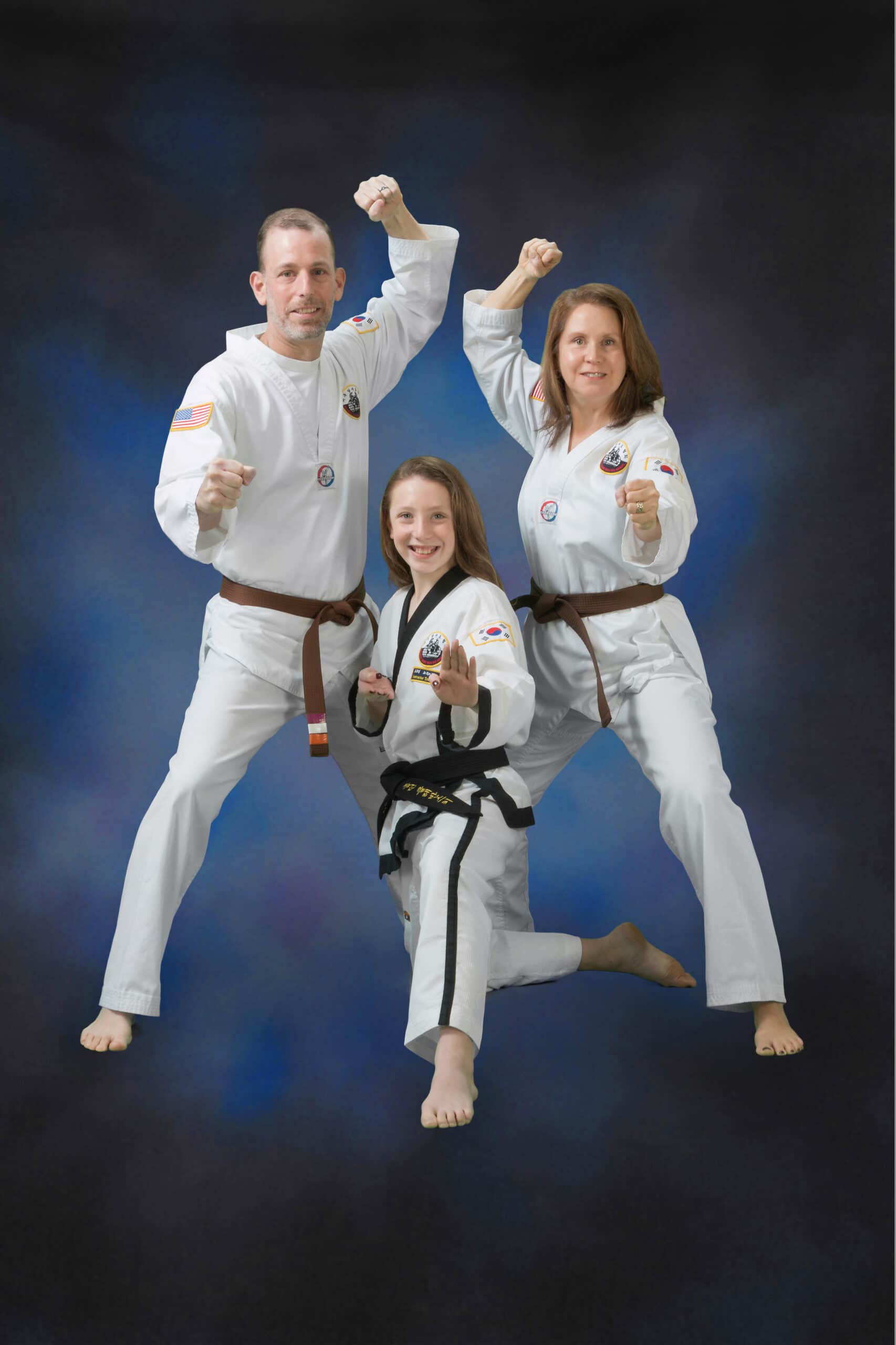 Creates Time For Family Bonding
With the many demands of work, school, and social lives, many families are reluctant to sign their kids up for another activity that will just take more time away from their time spent together. As parents ourselves, the staff at Saltamacchio's Tang Soo Do Karate wanted to find a solution to this common problem. Thus, we were inspired to create our family class! When you sign your family up for this class, you will all be able to train in karate together. Not only will your family have lots of fun together, but this experience will bring you closer than ever. As you all continue your training, your family will be able to help one another when faced with challenges and cheer each other on as you reach your individual goals.
Gets Everyone in Shape
Not only does our family class boost your bonding time together, but it will help everyone get in better shape. Talk about killing two birds with one stone! Tang Soo Do Karate has tons of proven health benefits – from reduced stress to increased muscle mass, to improved coordination and flexibility, to weight loss. Instead of wasting your time at the gym, it's time to try something a little less conventional. No matter what level you and your family may be at, our instructors will provide training that is personally tailored to your family's experience levels and goals. What if different members of your family have more karate experience than others? No worries – your instructor can cater different exercises and techniques to meet the needs of each member of your family.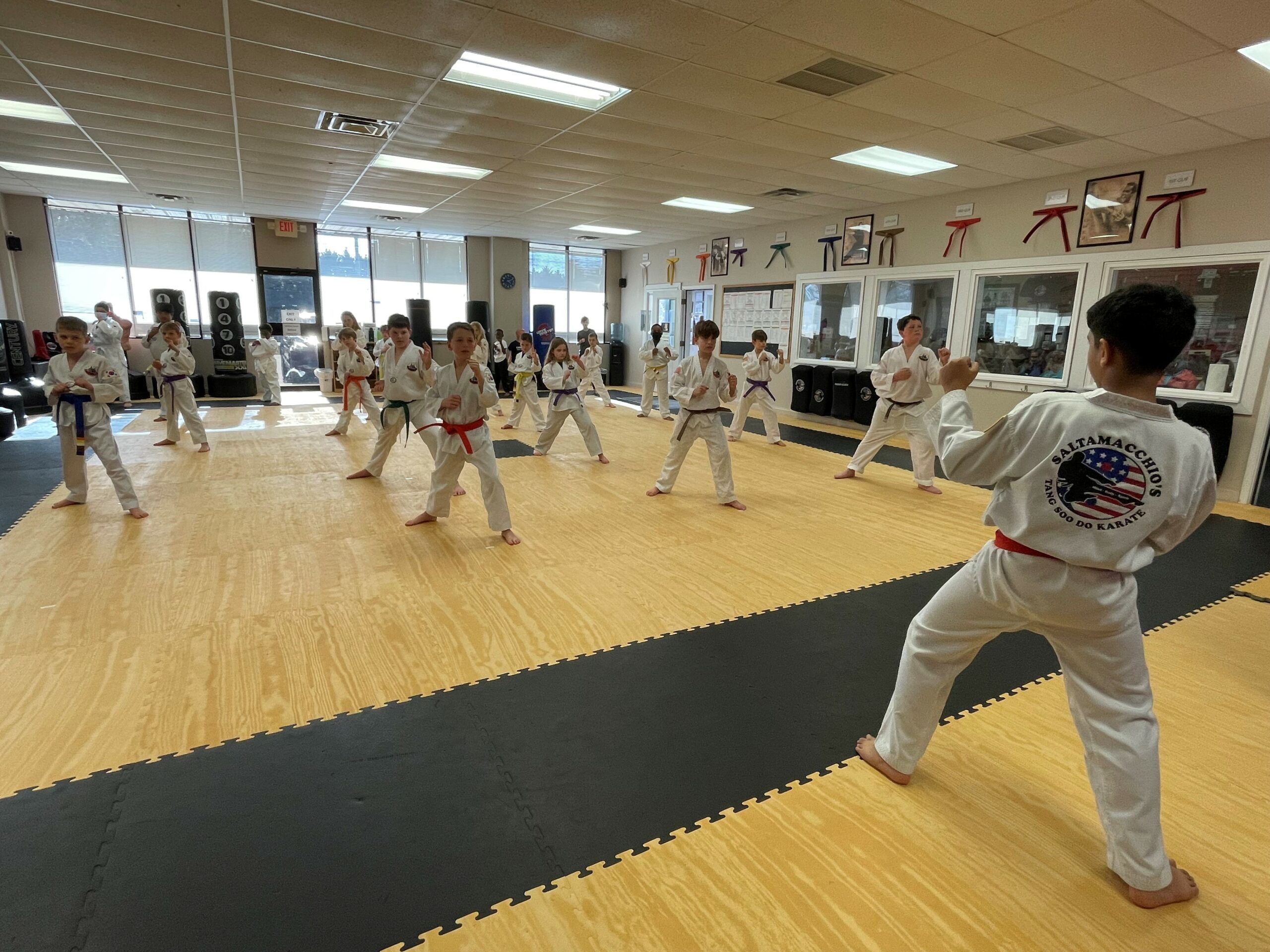 Builds Respect At Home
While martial arts foster many different positive traits in its students, there is one that is more important than all the others – respect. Respect is at the heart of all martial arts instruction and practices. Students are expected to bow to their instructors and sparring partners, refer to their instructors by the proper terminology, and maintain focus and discipline in class. But these values can't just disappear the minute students walk out of the dojo. Students are expected to continue to practice respect towards their parents, teachers, classmates, and friends. By practicing Tang Soo Do Karate as a family, it's even easier for students to apply the values of martial arts to their home lives and relationships with family members.
Find out more about Our 3 Class $30 Introductory Special!